New Added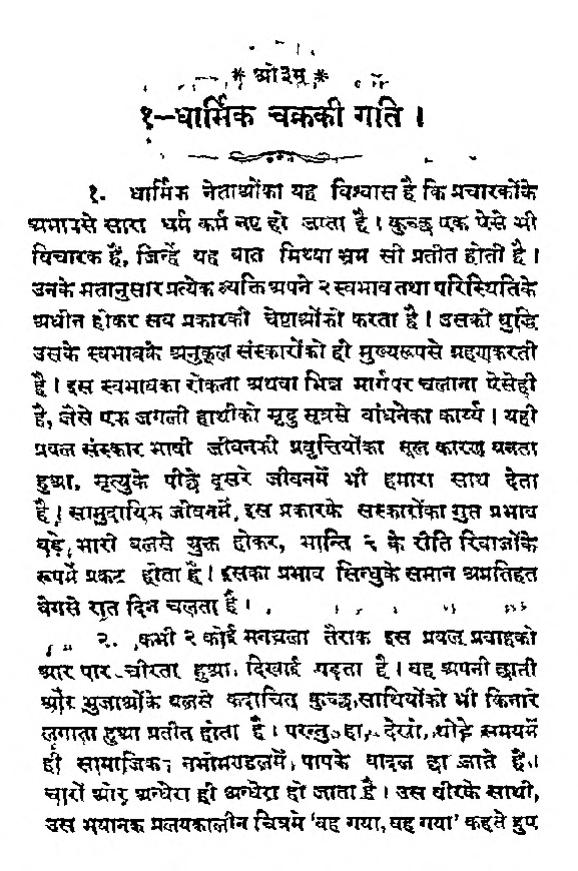 | | |
| --- | --- |
| Book Title | आर्योदय | Aaryodaya |
| Author | विश्वबन्धु - Vishvbandhu |
| Upload by | John Doe |
| Collections | free hindi books |
| Keywords | धार्मिक / Religious |
| Category | books, Hindi, PDF, पीडीऍफ़ पुस्तक, हिन्दी |
| File Type | PDF / ZIP |
| Material Type | Book,eBook,pdf Book |
| Total Download | 207 downloads |
| Total Views | 213 Users |
| Total Page | 207 |
| File Size | 3 MB |
| Total files | 1 files |
| Copyright | (CC0 1.0) Public Domain Dedication |
| Create date | December 14, 2021 |
| Update date | December 14, 2021 |
Attention Please!
Download instruction of आर्योदय | Aaryodaya in pdf format
Please read this carefully before you download this file. (First of all, download the zip file and then unzip or extract the file. then you will see a pdf file. if you don't understand how to do that, then please check the below button.)
How to extract (Mobile)
How to extract (PC)
Review
Review Of आर्योदय | Aaryodaya
This book आर्योदय | Aaryodaya Written by विश्वबन्धु - Vishvbandhu is the most useful book all the time.This book focus on धार्मिक / Religious .You should download this book and read whenever you need.
PROS
Mobile,Tablet,Supported
Desktop, Leptop Supported
Compressed File
PDF extention
Easy Download
No Pre open PDF
Direct download
CONS
Zip
Just need to extract the downloaded ZIP file